The ngVLA Science Book
A major deliverable in preparation for the Astro2020 Decadal Survey is the ngVLA Science Book. The assembly of the book was led by the ngVLA Science Advisory Council, in consultation with the astronomical community at large and the ngVLA Project Scientist. The book was published in 2018 in the Astronomical Society of the Pacific (ASP) Monograph series, and is "Open Access". To view and download any of the book chapters, please go to the ASP site at the link below: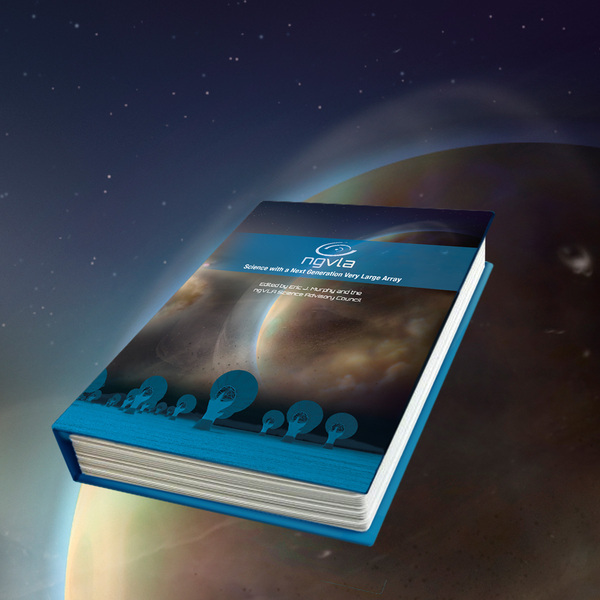 With nearly 90 chapters (850+ pages) from 285+ unique authors, this volume highlights key areas of astrophysics that are ripe for major breakthroughs and underscores the broad U.S. and international support for pursuing the ngVLA. As such, this volume provides an extremely useful summary of the ngVLA Key Science Mission for the Survey's committee and panels. It also demonstrates the Project's firm handle on the associated technology requirements and cost.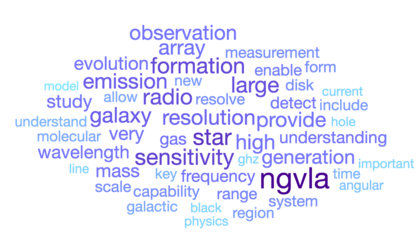 While this published volume will serve as a critical snapshot for the ngVLA Project status and a vision for the ngVLA transformational science, we envisage the ngVLA Science Book as a living document that will be periodically updated through the start of construction.
We again thank all who have contributed to this exciting collection of transformative science and encourage everyone to examine this open access book.